According to Occupational Safety and Health Administration (OSHA) and National Fire Protection Association (NFPA) standards, industrial paint booths and spray systems must be outfitted with appropriate fire suppression systems. Anchor Safety Inc. can help you update your paint booth to ensure compliance or service your booth's existing fire mitigation system. We're the authority on paint booth fire protection in Tyler, TX.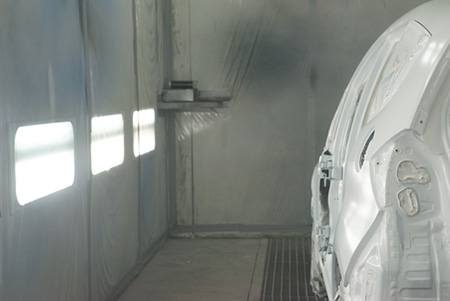 NFPA Standards 33 and 17
Paint booth flame suppression in Longview, Gregg County, Harrison County, Lakeport, and Judson, TX is subject to NFPA Standard Number 33, Spray Application Using Flammable and Combustible Materials. Depending on the materials used within your booth, it may also fall within NFPA Standard Number 17, Dry Chemical Extinguishing Systems.
Not only are we intimately familiar with both of these standards, we're able to assist you in achieving and maintaining compliance with them. We design and install systems compliant with these standards and can inspect and service any existing system to ensure compliance.
Paint Booth Fire System Design
Your paint booth is designed to limit the escape of spray, vapor and residue. What this means, is that these chemicals and particles are confined to a small space and prone to combustion in the event of a fire. Even with the appropriate ventilation, paint booths are, by nature, hazardous in the event of a fire.
We design and install spray booth fire extinguisher systems that offer comprehensive protection. Our systems consider and are appropriate for Class A, B or C fires. We strive to install optimal dispersant zones, enabling a dry chemical extinguishing agent to quickly neutralize fire if it occurs. The result is a safer paint booth with proper protection against the specific catalysts present within it.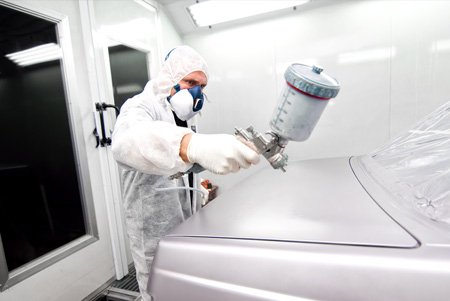 Our Experience
We're equipped to design and install fire suppression systems for all types of paint booths across industries. Some of the projects we're familiar with include:
Vehicle paint spray booths
Open face paint spray booths
Prep stations
Dip tanks
Paint lockers
Mixing tanks
Protect Your Booth
Does your spray booth have the proper fire safety system installed?
Has it recently been tested or serviced? If the answer to any of these questions is "no," don't waste any time in calling Anchor Safety Inc. today at 903-759-5068.